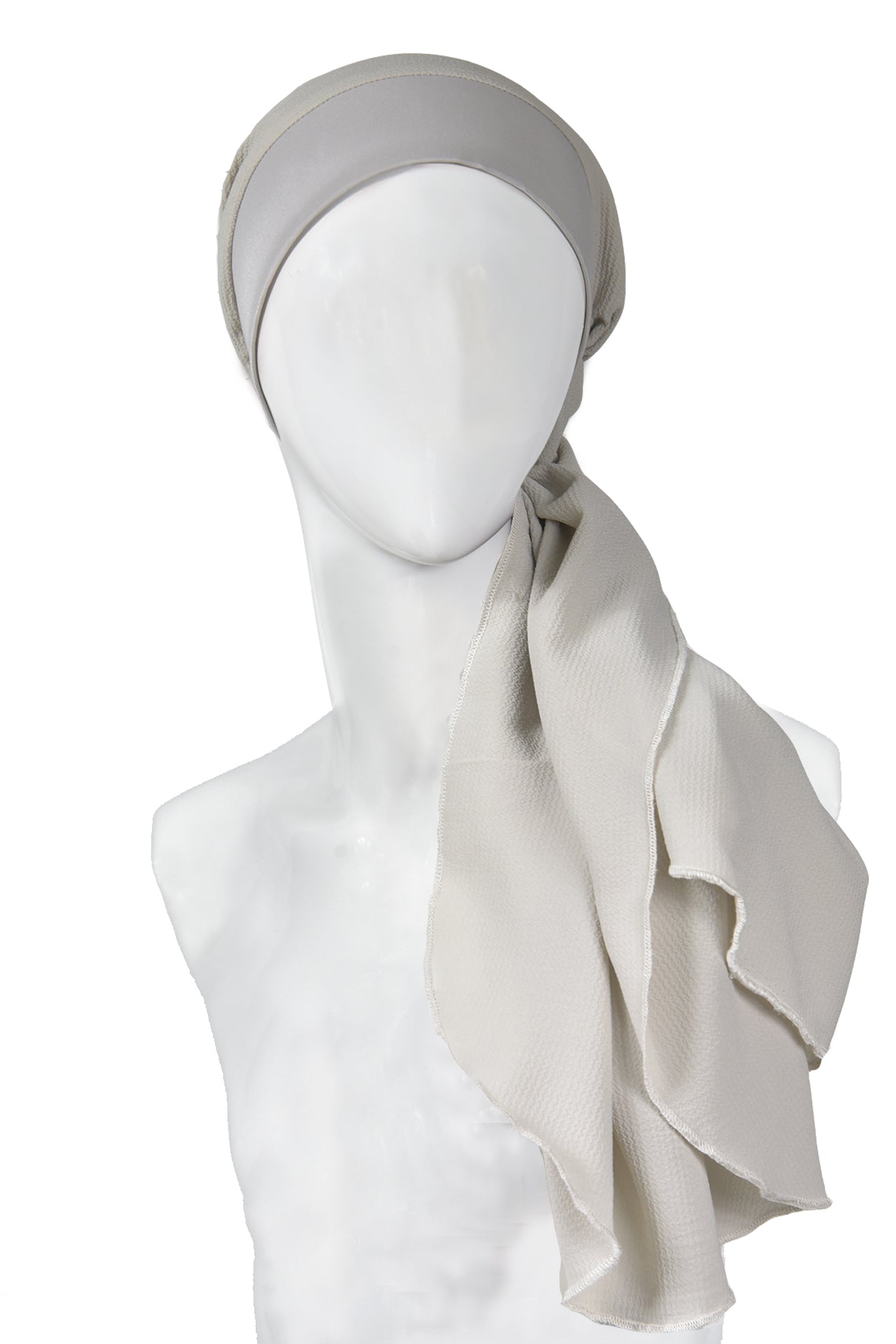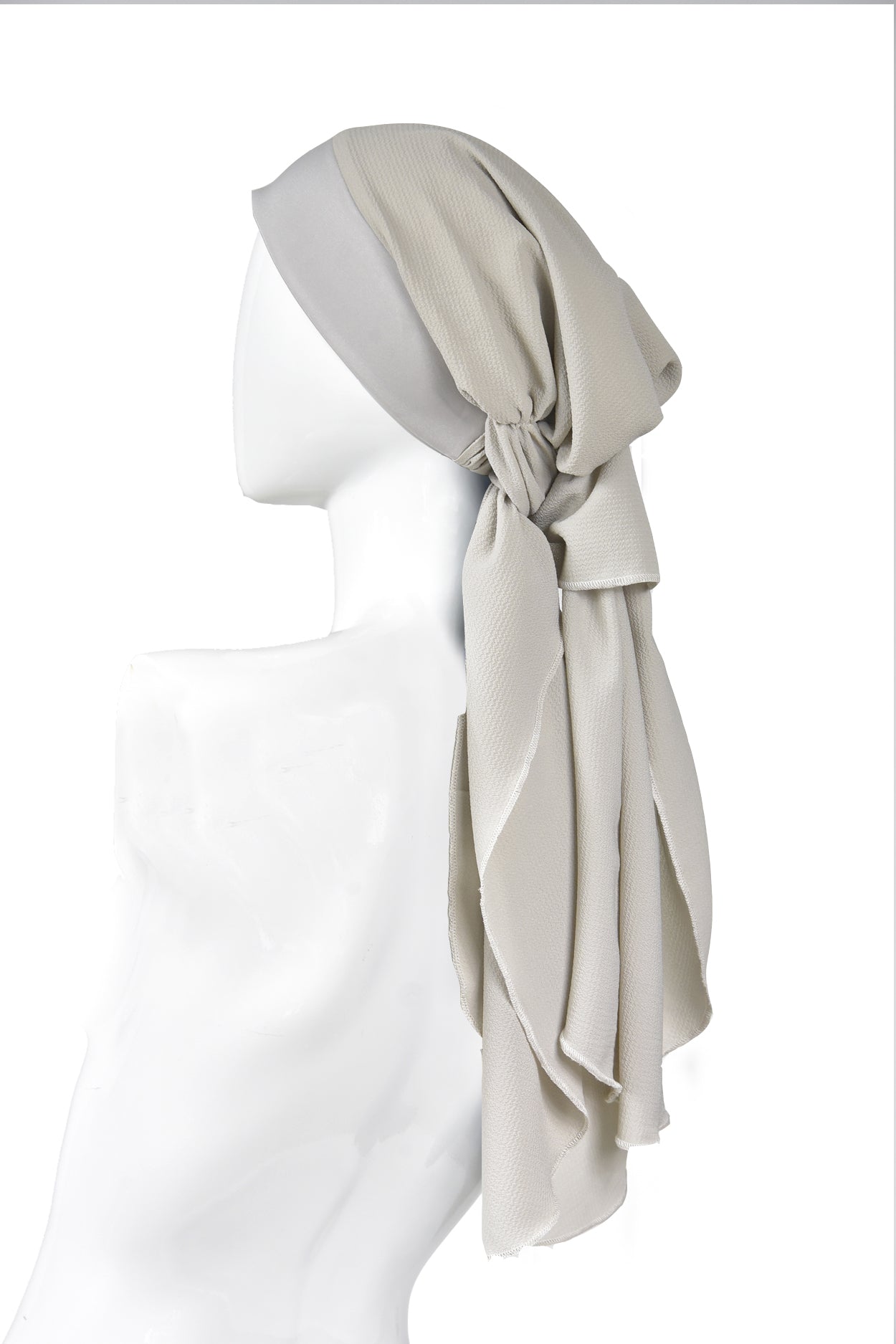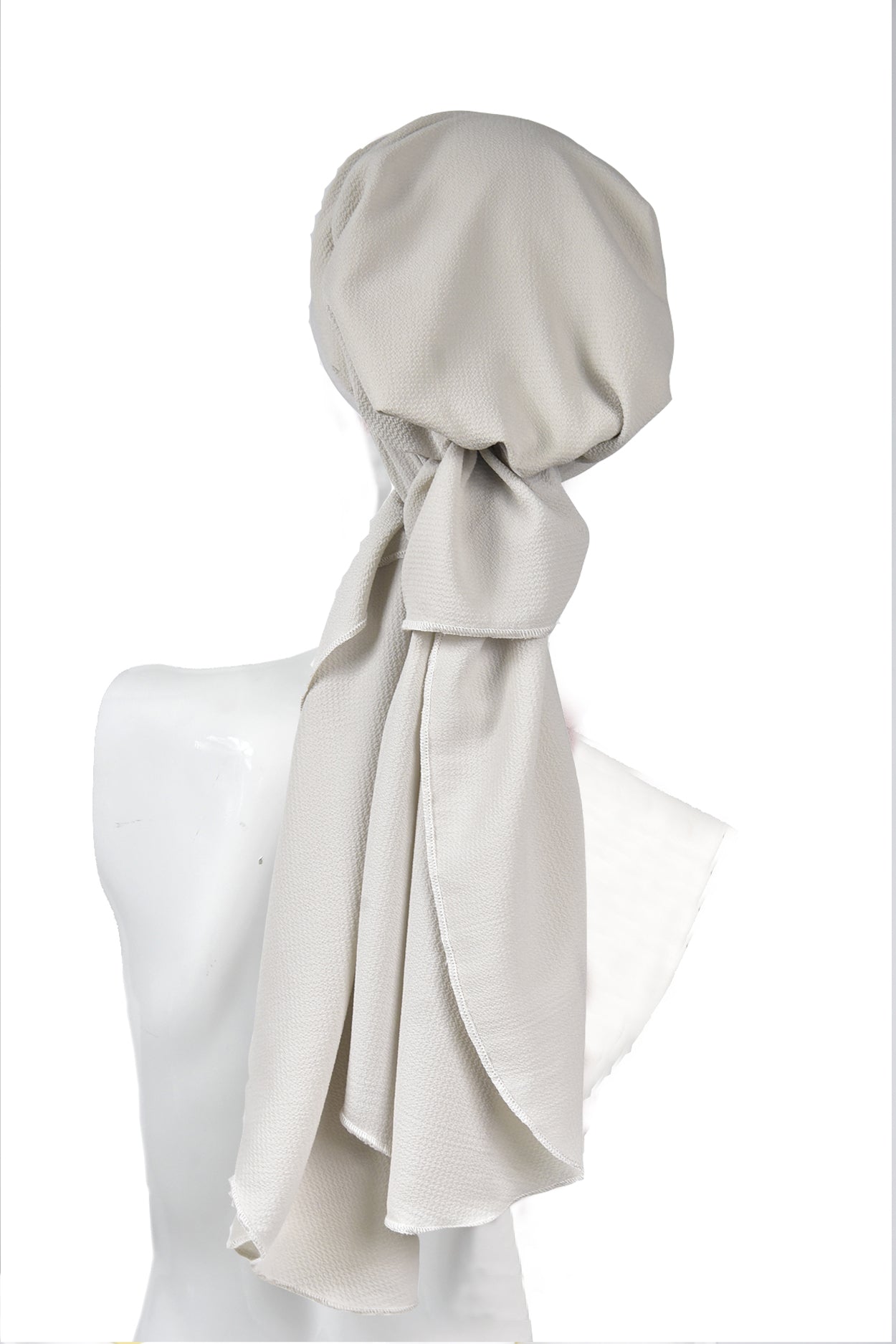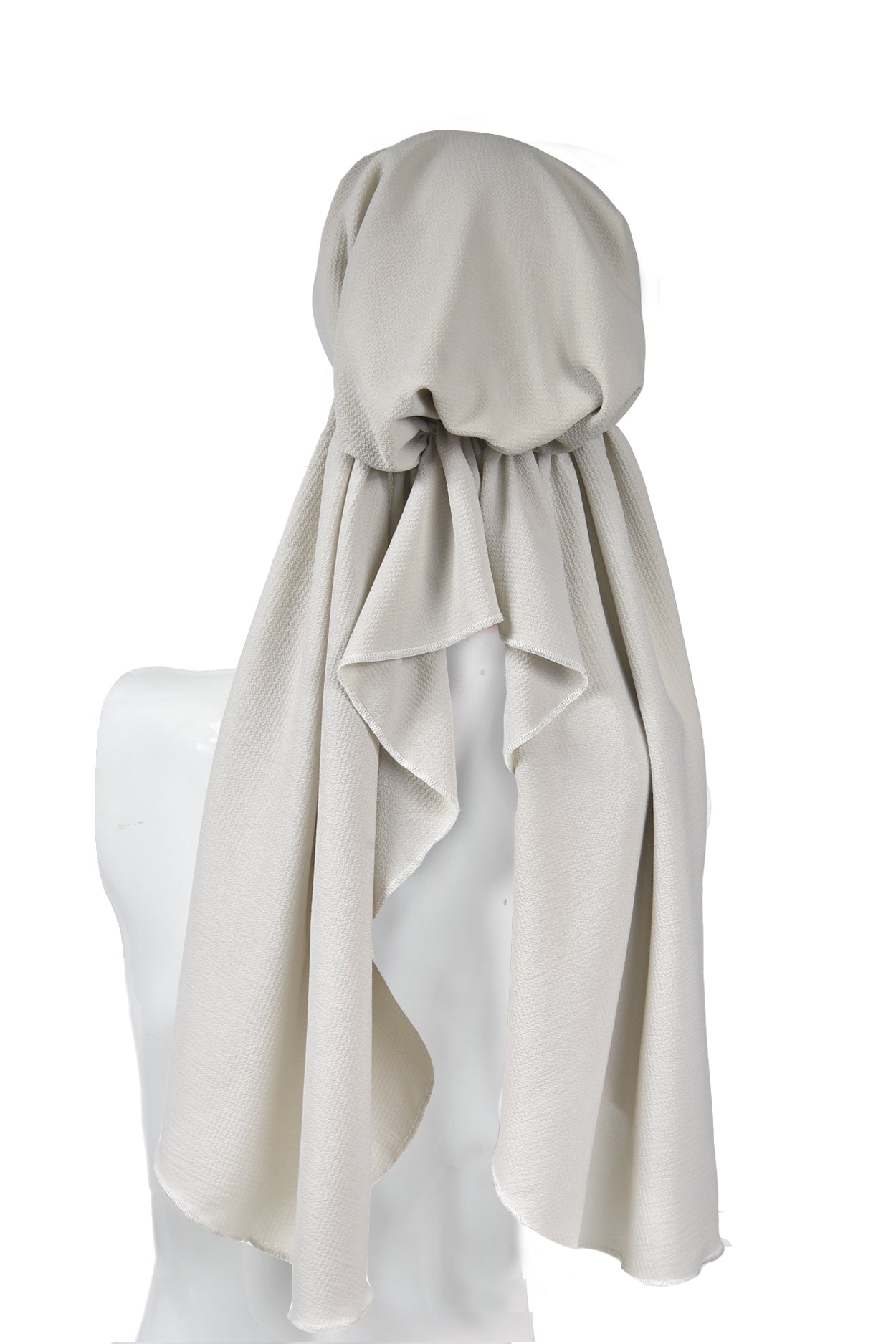 Already made headwrap, with elastic inside. You just slip it to your head and tie the back for the style. Made of satin and chiffon linen with cotton Jersey.
Color - Light Grey / Wash 40 degrees, regular ironing steam.
Turban tout fait avec elastique a l'interieur. Glissez le sur la tete et nouez les deux longues bandes de tissus derrière pour le style ! Compose de satin sur le devant de la tete et de chiffon, doublé avec du cotton de jersey. Couleur gris clair.  Lavage a 40, repassage vapeur.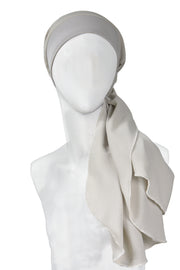 Grey headwrap