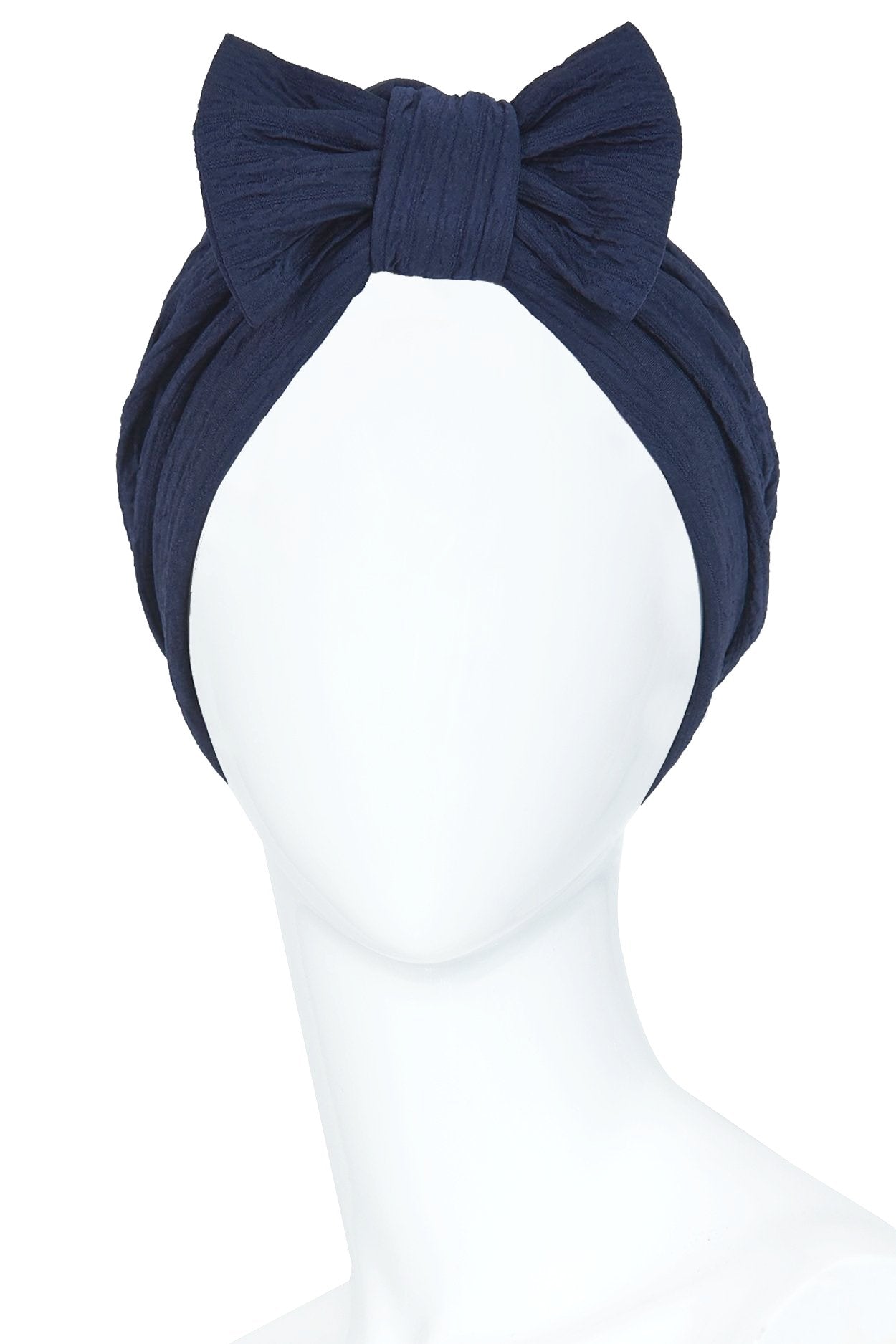 Navy blue turban with bow. Relief fabric. This turban is suitable to wear with your tucked in or with your hair out. The fabric is stretch, not transparent and this turban is super comfortable. Made of viscose.
Turban bleu marine avec noeud. Tissu a relief. Parfait pour être porte avec les cheveux a l'interieur.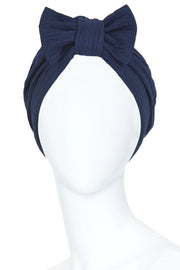 PORTE D'ORLÉANS - NEW !